After roaming the streets for years, a feline finally decided to give indoor living a shot and become the last cat to leave the neighborhood.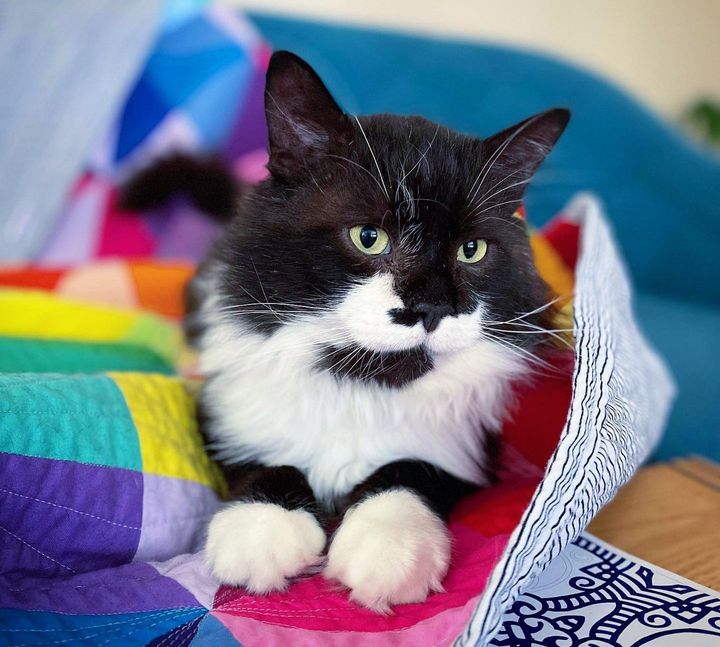 Arthus, a black and white cat with long hair, had been seen wandering the streets of Montreal. He found himself in the company of other stray cats who relied on the kindness of a neighbor for sustenance. As the number of feral cats grew, animal rescuers intervened by launching a campaign to spay and neuter the cats and place them in foster homes. With the help of rescue organizations, all the cats were saved, except for one: a scruffy tom covered in dirt and tangled fur.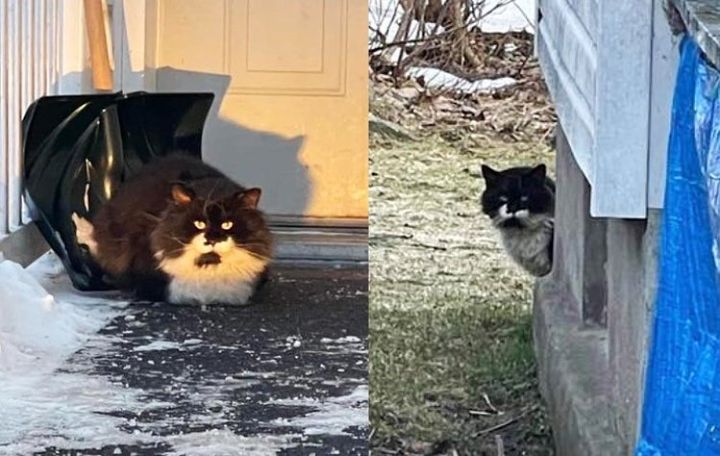 The feline had been residing in the vicinity for a minimum of two winters. Despite the harsh weather conditions, he was able to brave it out as reported by Celine who is associated with ChatonsOrphelins Montreal. The resident disclosed that the cat would come over to their abode frequently seeking food, and would patiently wait outside their door early in the morning. However, as the winter season ended, the cat's fur became disheveled and his well-being seemed to deteriorate.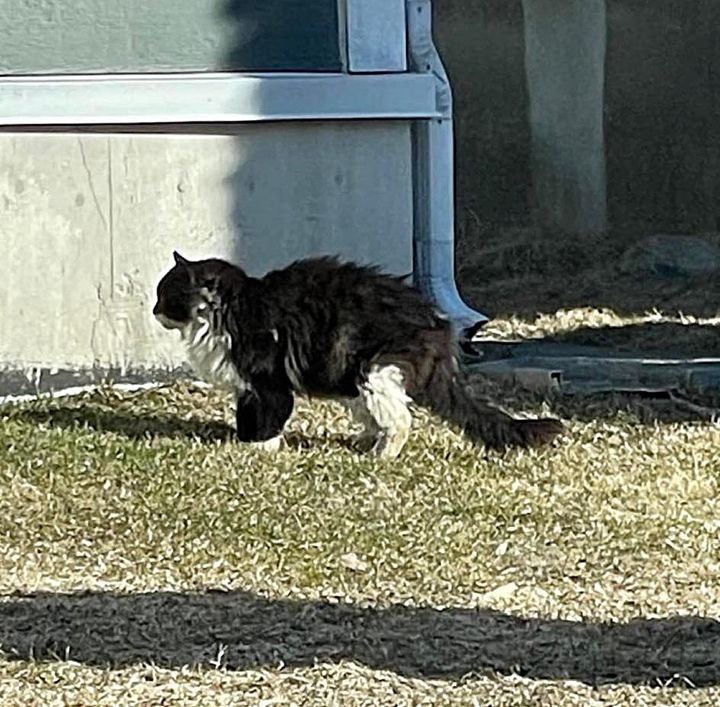 The clever feline managed to escape the humane traps repeatedly, and as a result, was the only stray cat left wandering the neighborhood. But eventually, hunger got the better of him and he succumbed to temptation by entering a trap baited with food that had been strategically placed in front of a neighbor's home. Fortunately, this led to his rescue from the streets and he was given the necessary medical treatment he required.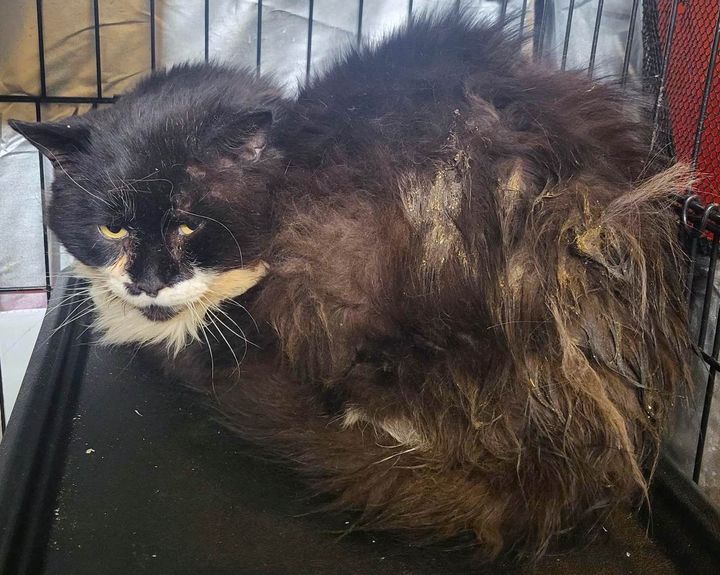 Arthus, a feline who had lived in the wild for several years, was cautious around humans. His fur was tangled and stinky due to urine, and he didn't want anyone near him. He underwent medical treatment for various illnesses at the animal hospital, and his matted coat was removed. After being freed from all the knots that tugged on his skin, he experienced a significant improvement in his overall health and began to show signs of enthusiasm.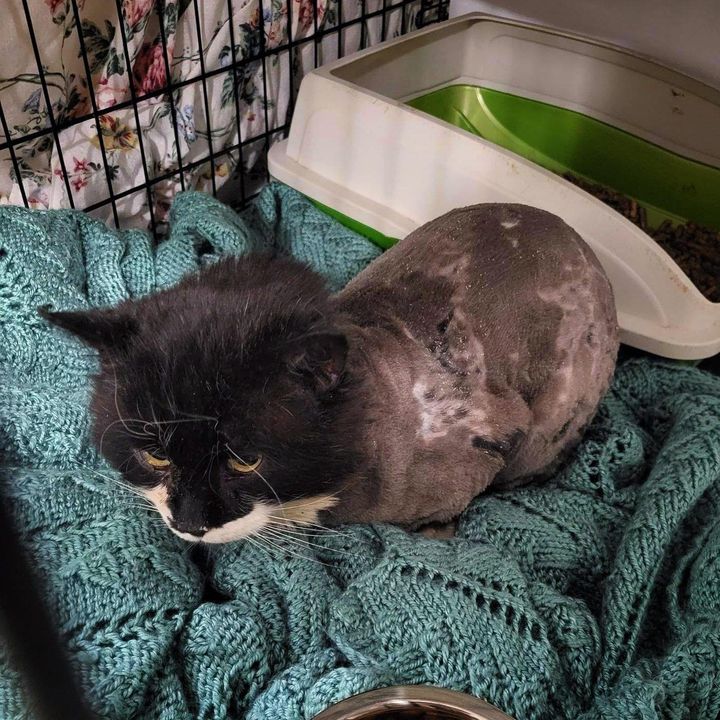 Beneath the tangled fur, Arthus had a lean frame. The numerous scars and battle injuries on his body were evident from his days as a stray. However, with time, he was given a peaceful space where he could unwind and recover. Gradually, Arthus began to open up and build trust with the people around him. Despite his initial fear, there was a calm and kind expression on his face.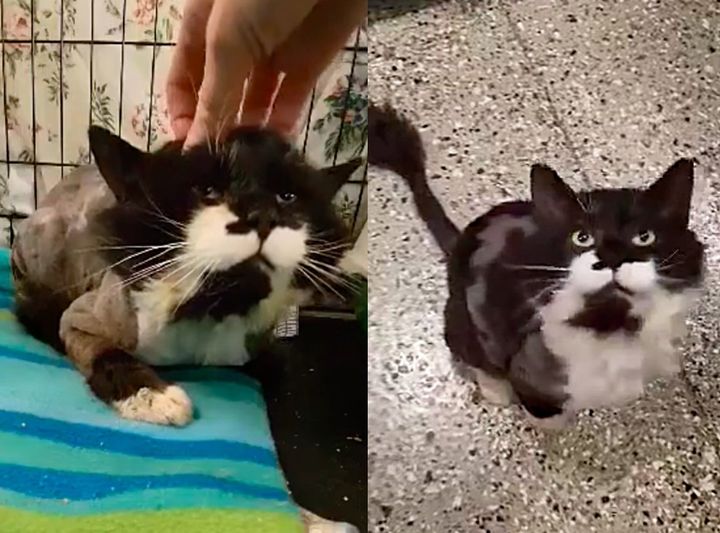 Arthus's face brightened up as his caretaker stroked his head. He rose to his feet, eager for more of that calming and gentle touch. As he sensed the safety of his new environment, Arthus grew more comfortable and began seeking attention and affection.
With newfound confidence, Arthus delighted in snuggling and investigating his surroundings with curiosity. He even went so far as to climb onto his foster mother's lap, purring contentedly while nuzzling her face.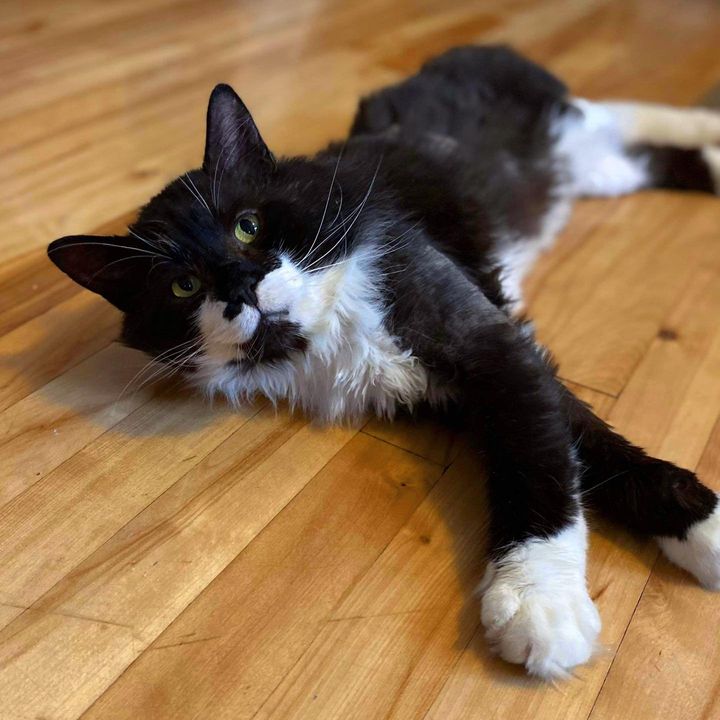 After spending a couple of weeks with his foster family, he's showing signs of improvement. He looks much more cheerful and his coat is regaining its luster. The charming little fella is friendly and has a sweet disposition. Arthus enjoys nuzzling his head against his owner's face to get a good look at them.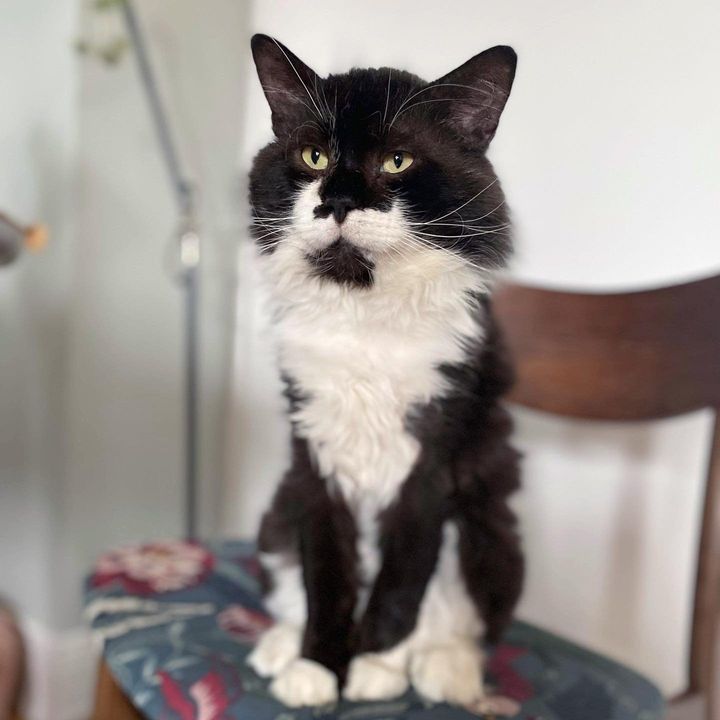 He always seeks human company and dislikes the idea of closed doors within the house. "He's embracing his new life and is beginning to enjoy himself like he did when he was a kitten. It's truly wonderful to witness."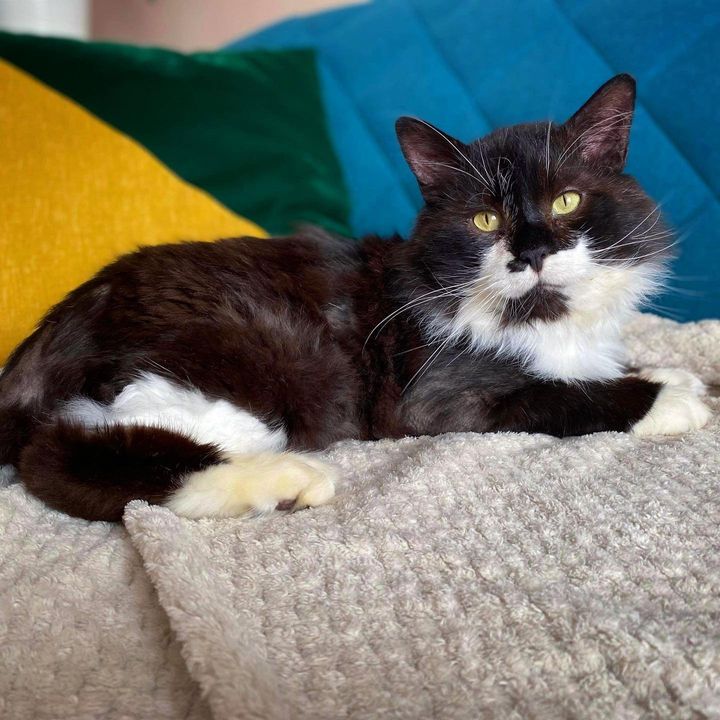 When Arthus wants to play, he likes to roll over onto his back. He has a charming personality and always manages to make people smile when he greets them.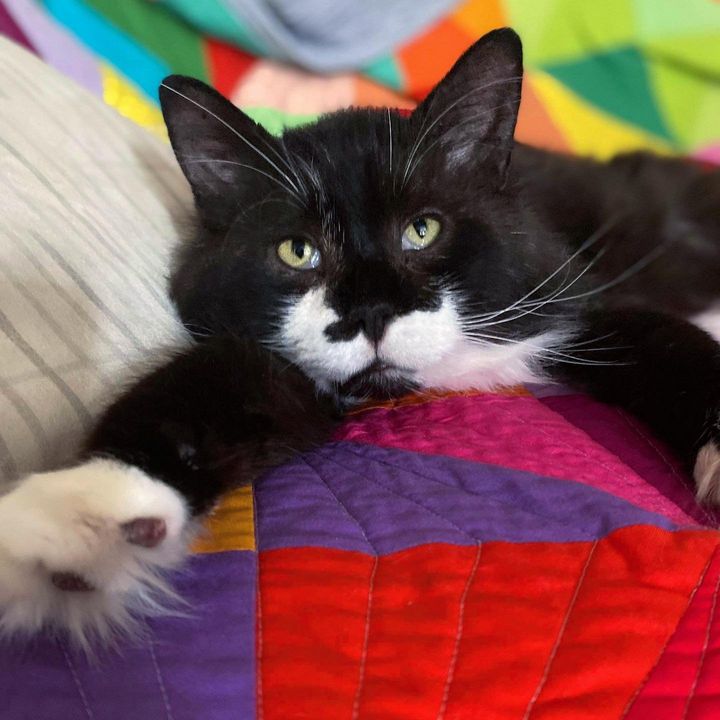 Arthus is in search of a family that's caring and has a peaceful home. Given the challenges he has faced, he deserves nothing but the best life possible.